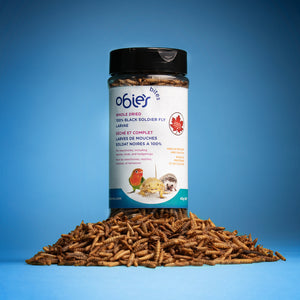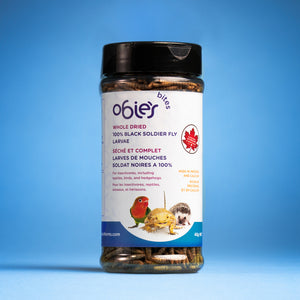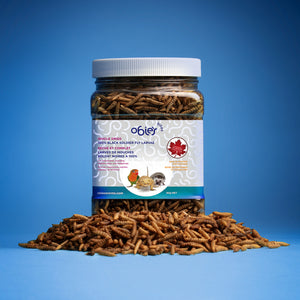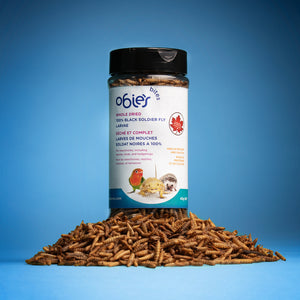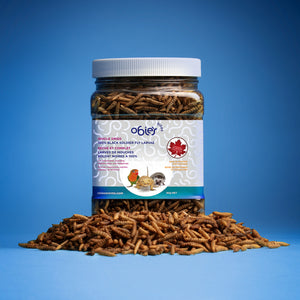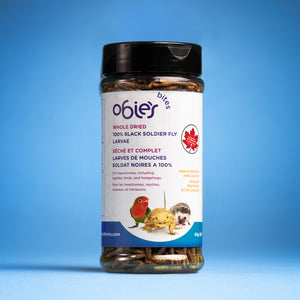 Obie's Bites are the newest addition to our 100% BSFL range of pet nutrition. Dried, 100% whole Obie's BSFL, Bites are naturally high in calcium, as well as an excellent source of protein, phosphorous, and the vitamins and amino acids your pet requires. 
Obie's Bites are the dried feed that your pet deserves. With a shelf life of up to six months after opening, you need not worry about running out of BSFL before your next delivery of Obie's live BSFL... unless your pet simply can't get enough of their Obie's Bites!
Bites are ideal for reptiles, hedgehogs, birds, dogs, and cats.
Obie's Bites are available in two easy-to-store sizes of 40g and 80g containers.
Not suitable for human consumption.